Customizing the Checkout Cart Template
The shopping cart shown on the checkout page, illustrated in the image below, can be very easily customized, thanks to the template system in Easy Digital Downloads.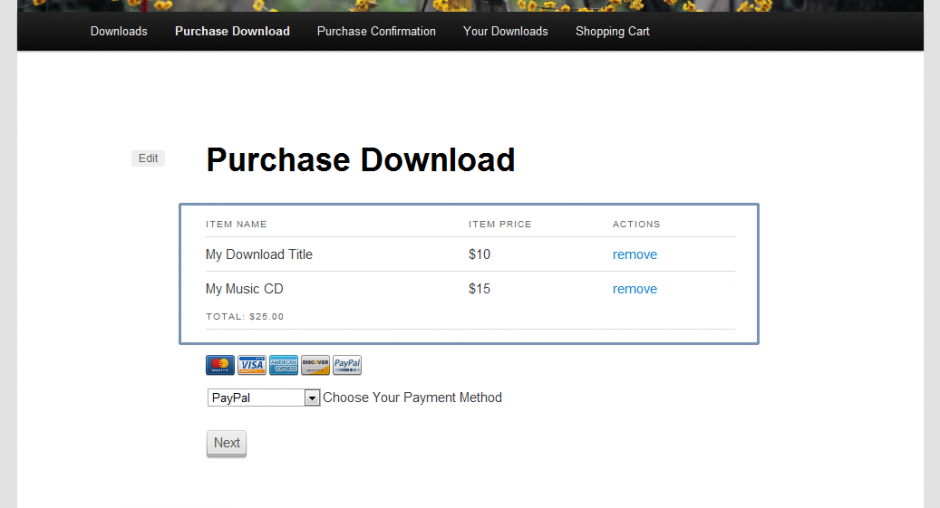 The checkout shopping cart is highlighted above.
First, create a new folder called edd_templates inside of your currently active theme's folder.
Second, locate the checkout_cart.php file inside of easy-digital-downloads/templates and copy (not move) it to the newly created edd_templates folder in your theme.
The checkout_cart.php file looks like this:
Once you have the file copied to your theme's folder, you can safely modify it as much as you want.